Monday, February 19th 2018 Bookish, Journal
Holy guacamole, I apologize for the delay in posts, but wait! I have an excuse! I'd been trying to plan a picture-perfect baby shower and it made me want to pull out all my hair! Sweet baby melons, it's over now, though. I can breathe and relax a little. (But not too much, I guess. There's still a demanding little human inside of me who tires me yet won't let me fully commit to sleeping most nights. Contradictory little weasel!)
Linking up with The Sunday Post and Stacking the Shelves!
Life Update!
[1] THE BABY SHOWER! IT'S OVER! It was definitely a fun day, though, despite running on less than 5½ hours of sleep. Lots of people showed up, and I think everyone had a good time… (Phew!) Hosting and decorating for a baby shower is very stressful! At least my momma and bff Brandi was there to help me – I could not have done it without them.
[2] My little man is SO ACTIVE. I mean, he's been quite active for a while now, but now… he's crazy. And I smile every single time.
[3] Quite possibly the MOST exciting thing to happen in the last couple of weeks was the 4D ultrasound Isaac and I paid to get. Last Tuesday, I was 29½ weeks, and we were able to see such clear pictures of little man's FACE! It was incredible, and I can admit with pride that I cried practically the whole day. His face is perfection and I was just so happy – he actually smiled at us up on the screen! And it was crazy to see him blinking, as well.
That's a lot of baby things to talk about, but to be quite honest, he's my freaking LIFE now – even though he's still cookin' in my belly!
What Have I Been Reading?
A Gathering of Shadows (Shades of Magic #2) by V. E. Schwab. WOW! I finished this book the other day, and I must say that, even though I enjoyed the first book, this one was just phenomenal! I was crazy about the new characters and relationships and the way the Essen Tasch played a major role in this novel. Even slowly, I gobbled it up!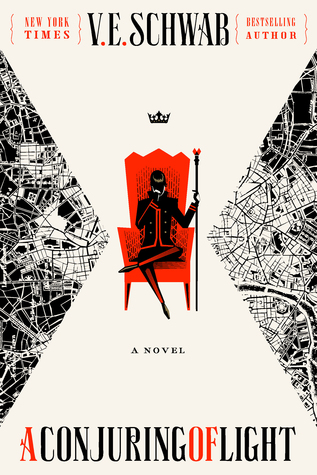 A Conjuring of Light (Shades of Magic #3) by V. E. Schwab. I've been slow to start this, simply because of all the baby shower stuff going on. But now that that's over… hello, series finale!!! Please don't break my heart to badly.
What's next in the queue? Tower of Dawn (Throne of Glass #6) by Sarah J. Maas

Book Haul!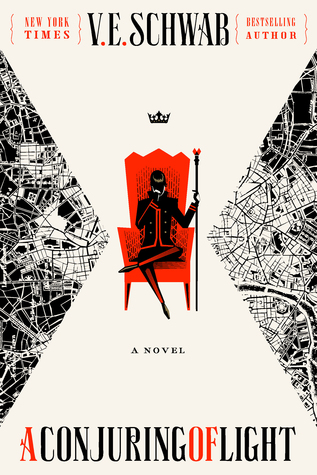 A Conjuring of Light (Shades of Magic #3) by V. E. Schwab
One Dark Throne (Three Dark Crowns #2) by Kendare Blake
Plus… all these books from the baby shower! Yikes!
In Case You Missed It…
Meme: Down the TBR Hole [1]
Journal: Rosie Weekly [3] + January Recap!
How has your past week been? What have you been reading lately?
---
This has been a Rosie Writes Things production. It's now time to plop in front of the telly and watch This Is Us while scarfing down some pizza (because I was totally craving pizza for dinner). Hopefully I don't cry during the show; I'm almost to the end of season 1. And then I'll probably read some before I pass out – it's been a loooong day!