Tuesday, January 23rd 2018 Bookish
You know it's happened to you before. You read a book, absolutely LOVE it, but a few months down the road and a handful of other bookish plots later, and you're all like, "I can't remember a single thing about this book I read seven months ago!" It's really quite mind-boggling how the brain can forget major aspects of such an epic novel, isn't it?
Forgetting plots of books is something I HATE!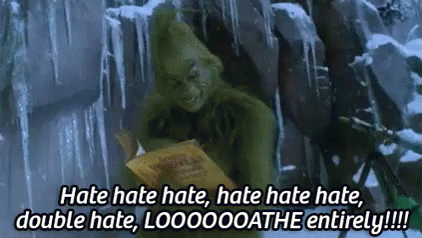 Like, how am I supposed rant and rave about a book that I like if I can't remember anything??? I wish I could just remember everything about every book I read. Forget whether or not I need milk or bread on my grocery list, or whether or not I remembered to put on deodorant, or turned the stove off when I left the house – WHATEVER. Just as long as I can conjure up from memory any plot point in any book, ever, on my 'read' shelf. Amiright?
Top Ten Tuesday is hosted over at That Artsy Reader Girl!
My Top Ten Books I Really Liked, But Can't Remember Anything/Much About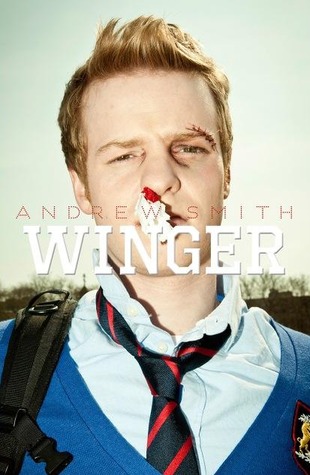 Broken Symmetry by Dan Rix – When did I read it? December 2013. This book was SO AMAZING! I remember it was one of my first 5-star reads when I started book blogging. It's about a girl who can walk through mirrors, and it's kind of an alternate reality. But I can't remember much other than that. Might be due for a re-read soon.
Beautiful Addictions by Season Vining – When did I read it? January 2014. Um…I know I liked this book. And I know it has a mob story element to it. But gosh dangit, I don't know anything else?!?!?
Winger (Winger #1) by Andrew Smith – When did I read it? May 2014. It's…about a dude…who plays lacrosse? OMG, why does my brain suck, guys?!
The Half Life of Molly Pierce by Katrina Leno – When did I read it? July 2014. This book focuses on a girl with multiple-personality disorder, and I remember really loving it. However…that's literally all I remember about the book.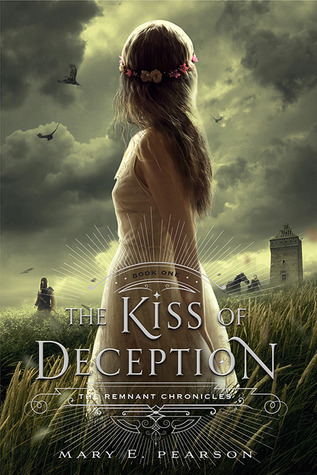 The Kiss of Deception (The Remnant Chronicles #1) by Mary E. Pearson – When did I read it? September 2014. This is a series I've been wanting to re-read for a while. (Because I need to finish the series!) I did read the second one, but I want to re-read this one, because all of the details are fuzzy!
Perception by Viviana Ware – When did I read it? November 2014. A tale about twins! And it's told in 2nd POV! And…I remember the end was pretty twisty? MY BRAIN HAS FAILED ME.
Ticker by Lisa Mantchev – When did I read it? January 2015. This was a lovely steampunk novel that I read. (And I have it on my shelf, so maybe a re-read is in order, especially since it's not too long!)
The Conspiracy of Us (The Conspiracy of Us #1) by Maggie Hall – When did I read it? January 2015. I remember the main character travels internationally a lot, and…yeah, that's it. This is another series I'd really like to finish, so maybe I'll get to re-read this one this year.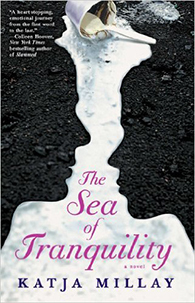 The Sea of Tranquility by Katja Millay – When did I read it? March 2015. This was an amazing standalone about a girl who refused to talk after a traumatizing event. I remember really loving the chemistry of the main characters and their love story. Probably another one I'm going to stack onto my re-read pile!
A Great and Terrible Beauty (Gemma Doyle #1) by Libba Bray – When did I read it? Way before I had a Goodreads account to track when I read things… I read this one a long time ago. And I barely remember a lick of it! One day, I'll get back to this series. *shakes fist* One day…
Do you have this dilemma where you remember loving a book so much, but the details about it are just out of your mental reach? Share your picks of the week with me!
---
This has been a Rosie Writes Things production. And it's TUESDAY! Tuesdays are usually more worse off than Mondays, but here's to a positive outlook! She may have just rolled out of bed at 8AM, and she may be out of coffee *wipes tear* but look out Tuesday, because here comes Rosie! And she's just really looking forward to her grandma's beef stew for dinner tonight. See? She can find the good in a Tuesday.