Am I getting a hang of this bookish/bloggish photography? Yes? No? Maybe? I literally didn't have to do a darn thing to the above picture. All of that stuff was just sitting on my table like that. I just adjusted the light. Wheeee. ANYWAY, hi, hello, you've reached my first weekly recap, which will so aptly be named 'Rosie Weekly' – original, huh?
Linking up with The Sunday Post and Stacking the Shelves!
SO! My first recap post! Does anyone actually read these? … Hello? *taps mic* Is this thing on?
So I've been blogging pretty regularly for a little over a week now, and I'm reaaaaaally excited to be back within the community! Seriously, I'm giddy with every comment, view, and interaction I get with another blogger or reader, and I'm just … at a loss for words, actually. It's like when I started blogging for the very first time again (which was December of 2013)! So a BIG thank you to anyone who has shared a post, started a conversation, or just come to see what Rosie Writes Things is about!
Life Update!
[1] This past week was a bit of a doozy, life-wise. Last weekend – Sunday, actually – I got sick. Sore throat, annoying cough, very weak and fatigued, etc. NOT THE FLU! Thank goodness, because pregnancy + flu = bad scenario, I'm told. But my doctor prescribed me a z-pack (yay) and now I'm feeling much, much better. All I have left to lose is this cough, but it's definitely gotten better. [2] Yesterday marked the 26th week of my pregnancy! *cue inner freakout* That means only 14 weeks left, and YIKES, less than 100 days left! This week, baby boy is the size of a head of lettuce; he's opened his eyes; he's putting on more baby fat so he can start regulating his own body temperature; he is over 14 inches tall, and weighing in at about 2 pounds! He is also kicking up a storm!
[3] It has been suuuuper snowy here in the Midwest, and thanks to some epic snow/ice banks, my front bumper got cracked – I think – as I was backing up out of my driveway, because there's a huge pile of snow there. I don't remember exactly when I would have broken it off, but it's the only thing that makes sense, because I hadn't hit anything, and there's no mark that indicates someone would have hit me, so… It is currently being held together by nebula/space duct tape, because I don't want it to drag the ground. [4] We (and I'm using 'we' very loosely, ha) have decided to enroll our baby boy into my private preschool when he is one-year old! It'll be expensive, and I'll pretty much just be working to be able to afford the weekly tuition, but, I think it's a good choice. That way I can go back to work full-time, AND I'll know that he's being taken care of. Plus, I can always peep in on him to make sure he's doing okay because we'll be in the same building!
I can't believe I have less than 100 days to meet him!
All of these plans I'm making for my baby are making it become SO SO REAL. I can't believe I have less than 100 days to meet him. I'm getting super nervous, but mostly excited! And I have no delusions that it's gonna be cake and rainbows when he's here, but I've spent all this time cookin' him, and I'm just ready to see the fruit of my efforts, so to speak!
What Have I Been Reading?
A Darker Shade of Magic (ADSoM #1) by V. E. Schwab. I've decided to re-read this book, so that I could finish the series (I first read it in June 2015)! I've got a signed – SIGNED! – copy of the second book, from when I met V. E. Schwab at The Book Con in New York City last June. (I also met Laini Taylor, again, and Colleen Hoover!) I started the re-read on January 2nd, and I've got 23 pages left! I will definitely finish this by tonight.
What's next in the queue? A Gathering of Shadows (ADSoM #2) by V. E. Schwab
Book Haul!
When I did my bookish goal post last Tuesday, I made it a plan to only buy one book per month! This is because I have way too many unread books on my shelf, and I need to give attention to them! Back in November, or maybe it was October? Either way, I joined a 3-month membership to Book of the Month club. I skipped a month or two, but finally used the rest of my credits this month. I could never find any books that shouted, "Pick me! Pick me!" So I cancelled my membership earlier this month so I wouldn't be charged anymore. But these are the books I decided to order: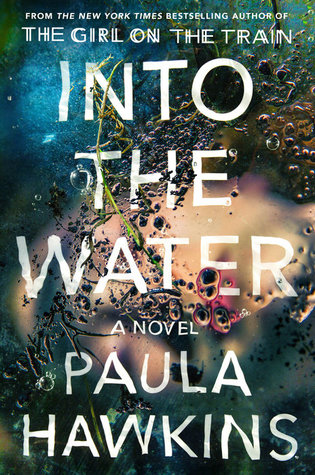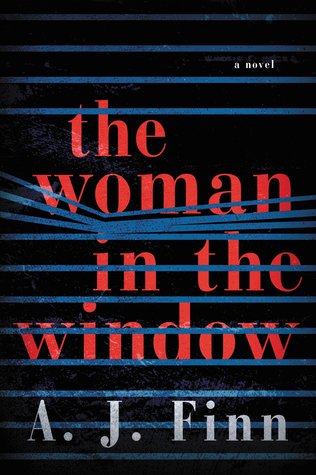 Into the Water by Paula Hawkins
The Woman in the Window by A. J. Finn
In Case You Missed It…
First post: New Year, New Beginnings!
Journal: Goals for 2018
Bookish: Let's Talk About What I Read in 2017
Book Tag: New Year Book Tag
Top Ten Tuesday: Bookish Resolutions and Goals
Review: Scarlett Epstein Hates it Here by Anna Breslaw
Music: Rosie's Infinite Playlist [1]
How was your week? Share all the delicious books you've been gobbling up! Thank you for reading my first wrap-up post, here's a cookie. ♥
---
This has been a Rosie Writes Things production.
She spent her morning swimming at the YMCA, and ate a delicious lunch at the Olive Garden, so it is now due time for a nap! There is grocery shopping to be done when she wakes up, and maybe even some 'baby shower' decoration shopping. Oh, what an adventurous life she leads! *snore* And THIS, my friends, is why she reads fantasy.